---
The Central Oregon Coast is known for its beautiful beaches and awe-inspiring landscapes, but did you know that it also boasts a world-class culinary scene? From fine dining establishments to casual seafood shacks, Lincoln City is home to a variety of award-winning restaurants. Indulge in some of the freshest seafood you will ever taste, authentic Italian cuisine, or a quick meal at one of the local cafes. If you are looking for the best Lincoln City restaurants, try these first!
The following are just a few of the amazing dining options in the area. If you would like a more detailed list of Lincoln City restaurants, be sure to download our complimentary Vacation Guide. The guide is full of information about the best places to eat, attractions to see, and things to do on the Oregon Coast.
---
Experience the Top Restaurants in Lincoln City, Oregon
---
---
---
If you are craving seafood, you're in luck! There are plenty of excellent seafood restaurants along the Oregon Coast, but Blackfish Cafe in Lincoln City, OR, is one of our favorites. Featured in Travel + Leisure magazine and the Oregon Coast magazine among others, this is one stop you won't want to miss. In addition to fresh shellfish, their menu features local produce, seasonal vegetables, meats, salads, and more. We recommend the clam chowder, the Pacific City "Rockfish and Chips," and the skillet roasted Chinook Salmon.
---
---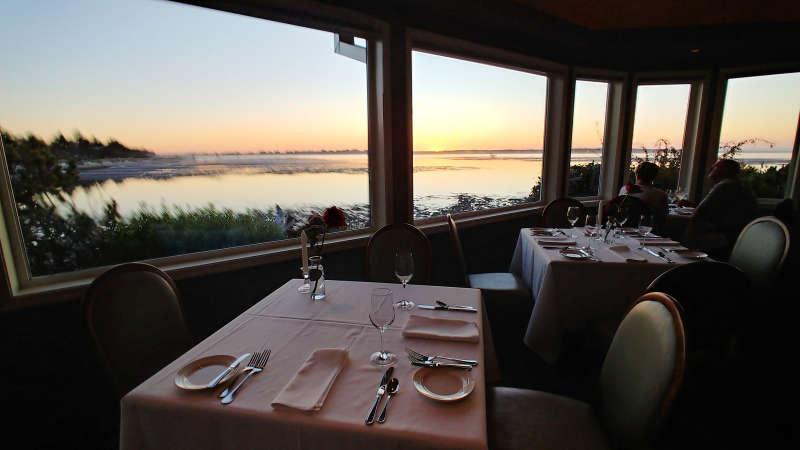 ---
The Bay House in Lincoln City is one of the premier fine dining restaurants in the area. The restaurant features breathtaking waterfront views, gourmet cuisine, a 2,000-selection wine list, and a cocktail lounge. From salmon and duck to beef and vegetarian dishes, they offer a wide array of dishes to please any palate.
---
When it comes to authentic Italian cuisine, no place can compare to Sorella. The menu includes house-made pasta and pizzas, salads, antipasti, and a great selection of cocktails. They are open for dinner 7 days a week from 3 p.m. – 9 p.m.
Kyllos Seafood and Grill in Lincoln City, OR features delicious cuisine and oceanfront dining at every table. Enjoy local oysters from Willapa Bay, dig into the catch of the day, or savor a mouthwatering plate of Oregon pink shrimp. Their menu also includes halibut, salmon, cod, sole, Oregon Coast crab, fresh-cut steaks and burgers, salads, and more. This is also a great place to enjoy hand-crafted cocktails overlooking the ocean.
When you dine at Mo's restaurant in Lincoln City, OR, you can enjoy spectacular views of Siletz Bay and the Pacific Ocean. This restaurant is world-famous for their clam chowder, and the fish tacos are some of the best you will ever taste. After dinner, make sure to stop by their large gift shop for clothing, toys, and other unique souvenirs.  
With a wide variety of mouthwatering cuisine, Wildflower Grill in Lincoln City, OR, is another one of our favorite restaurants. From sandwiches and burgers to soups and salads, there are plenty of options to choose from on the menu. The restaurant is open for breakfast, lunch, and dinner, and they even offer a detailed kid's menu.
Book a Trip to Experience the Food for Yourself!
If you are planning a trip to Lincoln City, let Meredith Lodging help you find your perfect home-away-from-home. We offer a wide array of luxury vacation rentals along the Oregon Coast, and they are all just minutes from the best restaurants, nightlife, and attractions in Lincoln City! Whether you are searching for a luxurious oceanfront home, an intimate condo, or a pet-friendly rental, we are sure to have the ideal property for your stay. Make sure to take advantage of our current specials. Then, explore our Lincoln City vacation rentals and start planning your next unforgettable vacation. We look forward to seeing you soon!